A brand new property for Big Finish to play within, Space 1999 was a series developed by Gerry Anderson and is a space opera through and through. Following a group of astronauts who are stranded after an explosion of the moon, the cast and crew of this reboot have created something rather special.
First, let's talk about the cast. Our star player is Mark Bonnar, known for roles in Shetland, Line of Duty and as The Eleven in Doctor Who. Bonnar is an inspired choice to play Commander John Koenig, who is a wonderful mix of passion, fight and leadership, which is all packaged up into a lovely Hugh Laurie-esque American Accent. To compliment this performance is a great ensemble with actors Maria Teresa Creasey, Tim Bentinick, Clive Hayward and Glen McCready rounding it out.
Now, it's important to focus on the story itself Breakaway. A reworking of the original pilot, and written by Nicholas Briggs, Breakaway is not only a great introduction to the cast as previously mentioned, but is also a brilliant distillation of what worked in the original. Everything is paced so well that the two-hour run time flies by without the listener realizing it, and each scene feels like it has a weight to it. Briggs' dialogue is some of the best he has written as well, feeling natural, but clear. And finally, I appreciate the effort to redo the wonky science of the original, as while it doesn't ultimately matter, I felt it was a very nice change that added to the realism the production aims for.
Finally, I want to talk about some of the other contributions that are great, but I have limited experience talking in depth about. Jamie Anderson, Gerry Anderson's son, is the script editor and does a brilliant job honouring the original, while letting it become its own beast. Benji Clifford and Iain Meadows have both done a brilliant job with music and sound design that leads to an immersive experience. And finally, producer David Richardson has done wonderfully as the guide and bridge between all the elements.
Space 1999: Breakaway is one of the strongest first outings a series has ever had at Big Finish, with a tight script, stunning ensemble and extraordinary production team behind it. A definite 10/10 and contender for best release of the year. Volume 2 and beyond can't come soon enough.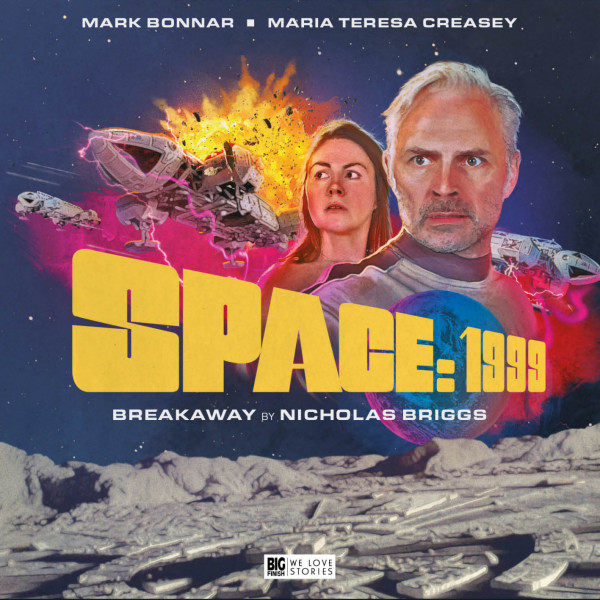 Space 1999: Breakaway is now out from Big Finish athttps://www.bigfinish.com/releases/v/space-1999-breakaway-2127