Released early this month, in honour of 10 years of Children of Earth and that episode… the latest single disc adventure from Torchwood is also the return of TV Writer James Moran to the universe, making his audio debut.
This review will have mild spoilers for a Series 2 Torchwood episode Sleeper.
Setting up a undercover persona in a idyllic gated community, Jack and Ianto are on the lookout for any more sleeper cells. Through this situation, we get a very well done mix of comedy, both dark and innuendo, as well as some nail-biting situations. And while I won't dive too deep into the major plot points, I think it's important to note how well established and realized the community itself is realized. While it is somewhat being influenced by the aliens, there is a clear line drawn that a lot of the actions of the characters are indeed very human, and the fact that an openly gay couple is welcomed into the community juxtaposed against the present and past attitudes is delicately handled.
Serenity is a good release, utilizing both leads well and telling an interesting follow up story that works well on its own. And while the over the top acting sometimes verges on annoying, it never details the production too much. A solid 7/10.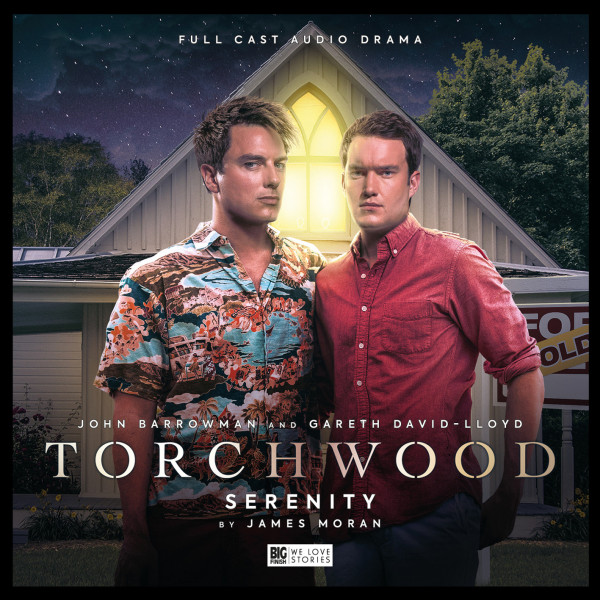 Serenity is now out from at Big Finish at https://www.bigfinish.com/releases/v/torchwood-serenity-1715