The most recent single release from Big Finish's Torchwood output follows the theme of the last two stories, in which we see a crossover between Torchwood and Doctor Who monsters. First we had Gwen Cooper with the Fendahl, then it was Jack teaming up with Jo Grant to deal with Giant Maggots, and now we have a dark buddy cop comedy with Indira Varma as Suzie Costello and Annette Badland as Margret Blaine.
The first thing that jumps out at the listener is how well Varma and Badland bounce off of each other, especially since it is suprising to learn that they had never met before recordingthe story. Both morally grey/bankrupt characters, for the majority of the hour runtime, they are scheming to kill each other the first chance they get, but it is wonderful to see the admiration the two develop by the end.
I also have to give recognition to writer Lisa McMullin for such a great character piece. While it is a very breakneck speed piece, McMullin allows for both Suzie and Margret to come to life with great dialouge that does alot of showing instead of telling, which in the audio medium is very important. I also really loved how much of this release was based on bad things happening simply because both leads were trying to kill the other.
What I will say is that nothing in this story feels new or original, hitting much the same beats as T.V. episodes from both characters respective runs. This is a shame as while what we get is a very good take on the characters, it is what we have seen before and nothing is really added to who they really are. Because of this, I did feel a bit of deja vu and sorely missed something different.
While not the most original tale from Big Finish in the Torchwood realm, mostly due to hitting the same character beats from other stroies, it is a very good take on those ideas. Varma and Badland are wonderful together, providing some of the best chemistry between Torchwood team-ups. Sync gets a very respectable 7.5/10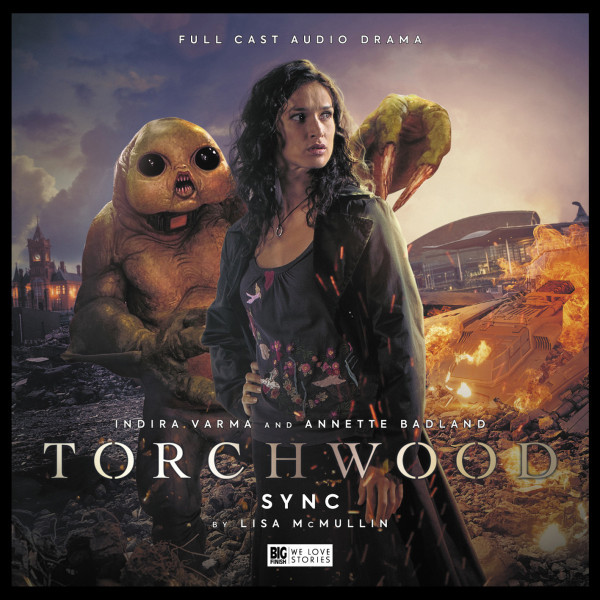 Torchwood: Sync is now available from Big Finish at https://www.bigfinish.com/releases/v/torchwood-sync-1713