Last week, the long awaited Tenth Doctor Adventures: Volume 3 was released for our listening pleasures. Three stories, released together or by themselves, all true to the era of 10 and Donna, while being creative enough to feel fresh. As an aside, I have given each story a seperate rating as well as an overall, so as many people are able to use this review as best as possible.
First up is No Place, written by James Goss and starring not only The Doctor and Donna, but WIlf and Sylvia Noble for a family adventure like no other. The best way to describe No Place is to think of the Tenth Doctor episode Midnight, if it was made by a home imporvment tv channel. And while there is plenty of horror, Goss allows for some great dark humour to be sprinkled in as well. If I had any gripes, it's that sometimes the sound design drowned out the actual story itself, so a better balance would have been nice. A good start to the set at 7/10.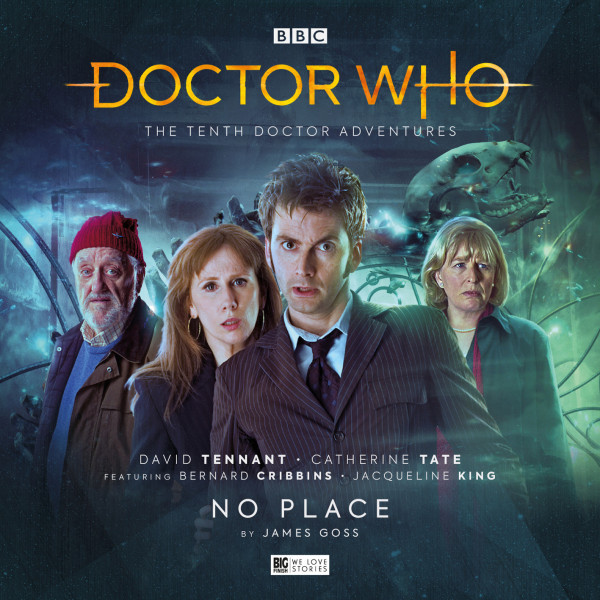 The middle episode is One Mile Down from Jenny T. Colgan. An off-world adventure to an underwater city, The Doctor and Donna encounter the Judoon once again. My favourite part of this story is how well the Judoon are used by Colgan. Finding a new angle of returning enemies is always hard, but Big Finish have been able to go into the morality of The Judoon, both in this as well as Judoon in Chains from a few years ago. And Judoon Jr. is amazing as well, bringing this story to an 8/10.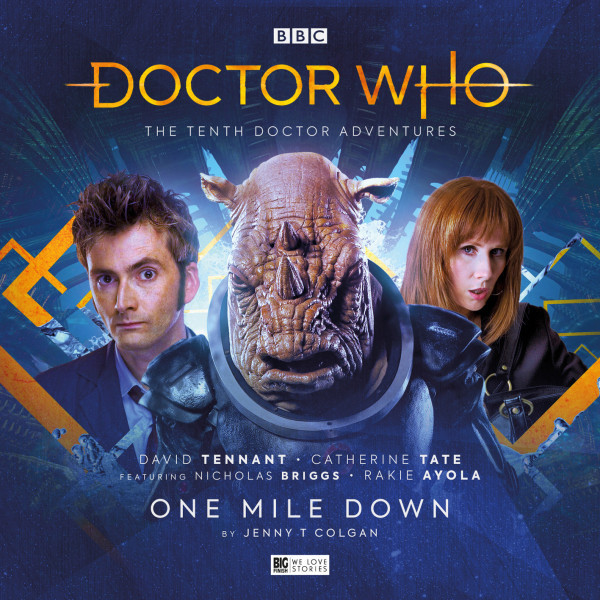 To close out the set we have The Creeping Death by Roy Gill. Very much in the vein of the pseudo-historicals of New Series Doctor Who, The Creeping Death is probably my favourite of the set, which is saying something. Gill finds a very effective way to represent the blindness experienced by the characters both physically as well as metaphorically. And speaking of characters, the entire cast of The Creeping Death is amazing, especially our regulars as well as Theo Stevenson and Lauren Cornelius. If one has to pick up a single story from these three, The Creeping Death is definitly the one, probably the best 10th Doctor story from Big Finish so far at 10/10.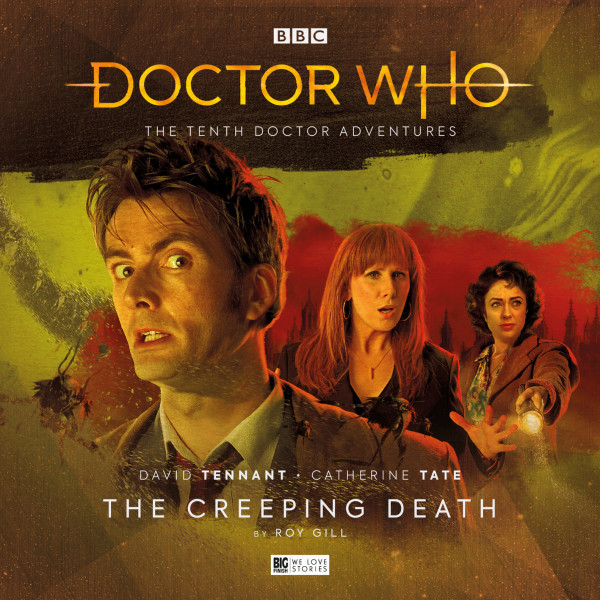 The best of the 10th Doctor releases so far. Volume 3 offers three great and distinct stories, whether it be horror, history, or sci-fi. The set is also strengthed by the ever-wonderful chemistry of our leads. Dvaid Tennant and Catherine Tate shine as two best friends, to the point where it is very easy to call them one of the best Doctor-Companion duos in the entire 55 years of Doctor Who. Finally, the guest casts in each episode are all on top form, each episode finding a way to outdo the last. 9/10.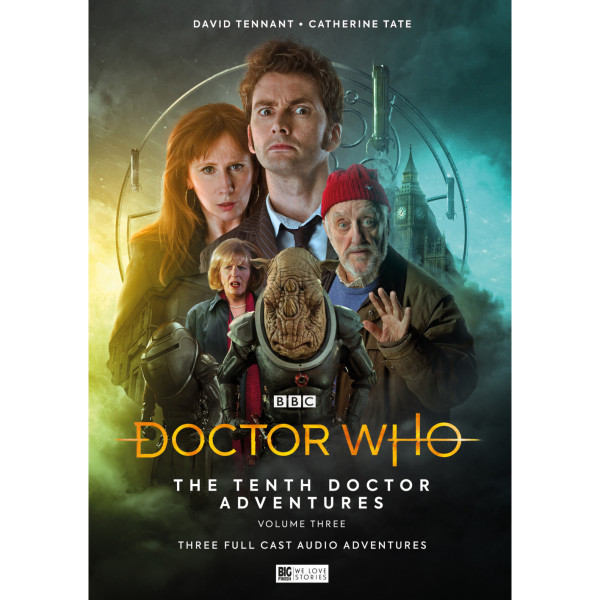 The Tenth Doctor Adventures: Volume 3 is avalible from Big Finish at https://www.bigfinish.com/releases/v/doctor-who-the-tenth-doctor-adventures-volume-03-limited-edition-1967